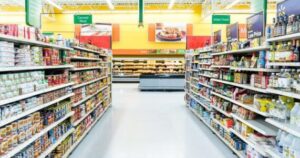 SHOP CLEANING
BRIGHT Facility Management can assist with all of your Shopping Centre/ Shop cleaning needs – no matter the size of your premises. BRIGHT Facility Management is experienced in Shopping Centre cleaning in Adelaide with more than 12 years of experience, providing you with an extensive list of office and commercial cleaning services. Please contact BRIGHT Facility Management for hassle free effective Shopping Centre/ Shop cleaning.


Request a Quote
Shop cleaning service Adelaide
Who doesn't like to attract customers to their shop? It is always the dirty distractions that lead them away. For a service provider, its place must be presentable and eye-catchy. How can you achieve that? Well, you don't need to do much. Just keep your premises neat and place your products efficiently. And it will do the trick.
BRIGHT Facility Management's  shop cleaning service Adelaide focuses on minute details. For instance, the light in your shop. The flooring, windows, and blind. Furniture and much more. Our staff is well equipped with tools—this helps clean all sorts of things available in the shop. Our services vary from shop to shop.
By keeping your facility clean, freeing your surfaces from dust, and shining your floors, you can create a very positive customer experience and even increase your company's reputation. If your business and bathrooms are clean and odorless, customers will return much more likely.
BRIGHT Facility Management's shop cleaning service Adelaide include:
Our highly trained officials know precisely how to maintain a retail outlet. Your merchandise is treated with utmost care. We work on minute details, so you don't have to worry about anything. Following are the services our professionals provide:
Daily cleanup
Trash removal
Dusting walls and cabinets
Mold cleaning
Bathroom cleaning
Carpet cleaning
Floor cleaning and mopping
Window cleaning
Curtains/blinds cleaning
Stacking items
Desk cleaning and wiping
BRIGHT Facility Management has a team that puts its faith in cleaning. Our staff provides you impeccable cleaning services. Well-crafted cleaning solutions and tools make us unique. BRIGHT-FMS is a family of trained staff, according to the standards set by ISO. Our customer services are 24/7, and you can call anytime to ask anything related to our service. To add more, we are flexible. We cater to almost every kind of sector.
Furthermore, we have an open plan for each sector you choose. We don't charge an arm and leg for cleaning. We leave an everlasting impression on our clients with detailed orientation and maintenance. Call us now to get your quote hassle-free.
Bright Facility Management Service delivers other valuable cleaning services also. Kindly refer other exceptional services such as