BUILDERS & CONSTRUCTION SITE CLEANING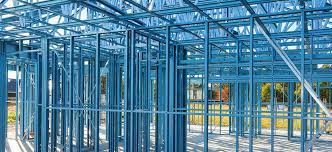 Builder and Construction site cleaning
Builders and construction sites services assist our domestic, commercial, and industrial customers. It can help with your home renovation and new construction. Thus, it also includes large commercial or industrial projects. BRIGHT-FMS can work with you during large construction projects. Builders and construction sites services come at the end to tidy things up.
Request a Quote
Builders and Construction Sites Cleaning services by BRIGHT-FMS
We can provide:
Cleaning with a high level of access
Cleaning under high pressure
Waste removal
Cleaning the windows
Floor scrubbing All-purpose cleaning
And so much more!
Building and construction site cleaners who licensed
Our employees hold the following licenses:
White cards
Tickets for Working at Heights
Working in Restricted Areas Tickets
We have a full fleet of vehicles and trailers. Thus, commercial and industrial cleaning equipment. All get tested and tagged. They are ready to meet your builder and construction site cleaning needs.
Reliability of builder and construction sites services
Please contact us by phone or email to request a quote at a convenient time for you. We will arrange for our experienced ones to meet with you to get a clear picture of your specific and unique needs.
BRIGHT-FMS will create a proposal and quote based on your exact. Thus, it includes specific needs, designed to provide you with the best value and results.
Professional builders and cleaning sites services by BRIGHT-FMS
We are always available to help you; you can call us 24 hours a day.
Our cleaners are equipped with the following;
Clearance from the police
Certification for Covid training
Occupation Health and Safety Training
White Card Working
Safety at Heights Elevated Work
Platform License Confined Space Ticket
Carpet Cleaning Certification
hard floor cleaning
smoke and fire damage restoration
Water and flood damage repair
World Mould Remediation
Rug Cleaning Carpet restoration
We always focus on safety. We provide a full range of commercial and industrial cleaning services.
We make a concerted effort to only use products made in Australia.
All services will provide at a time that is convenient for you, the customer.
We commit to helping save the environment in any way we can. We answer our phones 365 days a year, 24 hours a day, and are always available to provide emergency services.
We arrange all service delivery to meet the varying needs of our clients. Thus, ensuring that you only pay for what you need, when you need it.
BRIGHT-FMS have ongoing support systems in place. Thus, which includes dedicated site contacts and site supervisors.
Bright Facility Management Service delivers other valuable cleaning services also. Kindly refer other exceptional services such as