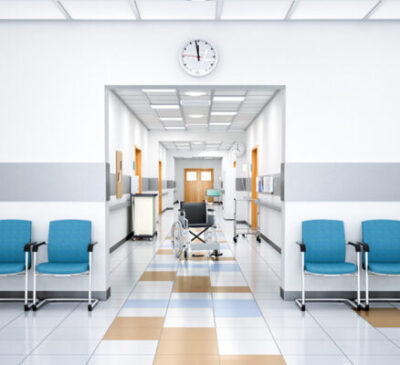 MEDICAL CENTRE CLEANING
BRIGHT Facility Management can assist with all of your Medical facility cleaning needs – no matter the size of your premises. BRIGHT Facility Management is experienced in Medical Centre/ Surgery cleaning in Adelaide with more than 12 years of experience, providing you with an extensive list of office and commercial cleaning services. Please contact BRIGHT Facility Management for hassle free effective Medical Centre / Surgery cleaning.

Ensuring consistent high cleaning standards that prevent the spread of infection has never been more important than now. At BRIGHT Facility Management , The level of specialization in cleaning for medical facilities incorporates surface disinfection and bio-hazard cleaning complying with stringent clinical requirements. Our focus is on detailed cleaning. Finer details we know will make a difference to the health, safety and well being of your patients, visitors and staff. We do this because we believe it's important to look after people, just like when you go to great lengths to take care of every individual patient.
Request a Quote
Medical center cleaning services Adelaide
We all visit medical centers for various reasons. Will you step into a hospital or clinic that smells bad and has a poor hygiene system? The answer would be a definite no!. Medical center cleaning services Adelaide ensures that each section of the hospital is cleaned to perfection.
At BRIGHT Facility Management , we have highly trained professionals. Who takes care of intricate sections of the medical units. Our experienced staff cleans, sanitizes, and disinfects the whole facility. In this way, you feel safe while coming over for a checkup.
Whether it's basic everyday cleaning. Or weekly deep cleaning of theatre and kitchen. We cover it all. In case of emergencies, we provide instant cleaning services and whatever kind of support the facility requires.
Hospital Cleaning and Medical Centre Service Adelaide
With our trained and skilled staff we can provide you with the following services:
Daily cleaning and sanitizing
Theather cleaning after every process
Disinfecting ER and OPD
Bathrooms deep cleaning
Wards cleaning
Kitchen and mess cleanup
Window cleaning
Refrigerant cleaning
Disinfecting complete facility
Mold removal of any kind
BRIGHT Facility Management has a team that puts its faith in cleaning. Our staff provides you impeccable cleaning services. Well-crafted cleaning solutions and tools make us unique. BRIGHT-FMS is a family of trained staff, according to the standards set by ISO. Our customer services are 24/7, and you can call anytime to ask anything related to our service. To add more, we are flexible. We cater to almost every kind of sector.
Furthermore, we have an open plan for each sector you choose. We don't charge an arm and leg for cleaning. We leave an everlasting impression on our clients with detailed orientation and maintenance. Call us now to get your quote hassle-free.
Bright Facility Management Service delivers other valuable cleaning services also. Kindly refer other exceptional services such as
Builder's and construction site cleaning
Bond cleaning/ Vacate Cleaning